---
Freedom Fry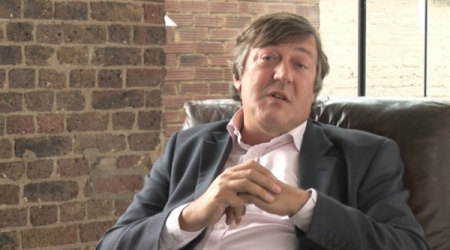 Mr. Stephen Fry introduces you to free software, and reminds you of a very special birthday.
We are a venture company of System-Development, Intelligent Computing Research and Online-Media-Development. We provide Information System toward easy-to-use and easy-to-understanding for users. We are always planning a new solution with white-base thinking.
jupdf Utility viewer of PDF.js.



OpenSlide is a WWW-based slide share system. You can make your own SlideShare at your local server.

Slideshow
Fullscreen slideshow is available. There, you can play slides with speech audio.
Works with hundreds of sites
OpenSlide works on hundreds of sites across the Web.
Preferences
Customize the look and feel of OpenSlide - modify the number of rows, background image, wall angle, slideshow speed and more.
Recent News
2012/10/03 Active Syllabus was reported in Asahi Shimbun newspaper.
2012/08/28 Yusei Nishimori, Atsushi Tatsukawa and Our Project Active Syllabus got IPA The MITOH Program 2012
2011/3 Active Syllabus was reported in Mainichi News paper
2010/4 Related service of WhiteBase was reported in NHK Takamatsu.
2010/4 Related service of WhiteBase was reported in KSB news.
2010/4 Related service of WhiteBase was reported in Yomiuri news paper
2010/3 OpenSldie was on display at OSC2010@Kobe
2009/9 OpenSlide was reported in Nikkei newspaper.
2009/8 OpenSlide was on display at Open Source Conference (OSC) Kansai.
2009/6 OpenSlide released.
Company
Name:
WhiteBase Inc.
EMail: info at whitebase.org
Activities
Software Development
Online Media Solution
SI
Contact
To contact us, please write your name and email address with your request.